'Mental Health is the Foundation for Living' Chef Rush Joins the Broward Health 3rd Annual 'We Are Stoneman Douglas' Food and Wine Festival on March 15th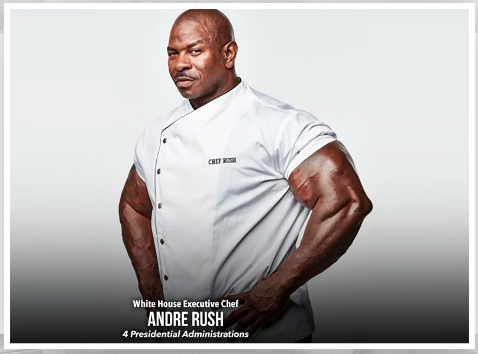 Chef and veteran Andre Rush will be attending this year's We Are Stoneman Douglas event — to support and promote mental health awareness while wowing crowds with his master ice sculpting skills.

By Kristen Grau
Chef Rush is an Army veteran, an expert cake decorator, a master ice sculptor, a former White House Chef during four different administrations and yes, he can bench press 700 pounds and he does 2,222 push-ups a day.
He's done push-ups every day for nearly two years to raise awareness of veteran suicide. According to a 2012 Department of Veteran Affairs study, about 22 veterans die by suicide a day. Post Traumatic stress disorders and mental health issues are close to the Chef's heart.
We spoke with Chef Rush about why mental health is so important.
"Mental health is something we take for granted and people need to know and understand the whole process," Rush said.  "Mental health is a huge epidemic right now in the U.S. … Good mental health is the foundation for living. It affects everything about you and your mind. It can move mountains and it can also tear you down."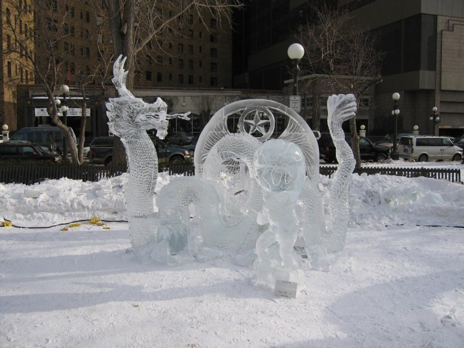 At the Broward Health 3rd Annual 'We Are Stoneman Douglas' Food and Wine Festival, there will be members of the community coming together to support the students, teachers and community who have been exposed to and have experienced trauma.
Rush said that from his experience as a father, he knows how important it is to promote mental health support in the community — especially for the youth.
"It's such a wonderful opportunity and a blessing to be able to give back, especially to the kids, because that's a huge part of me. If we help one kid, one person, one family member, one person in need of help, it's pretty infectious. This is so personal and near and dear to my heart. I'm just looking forward to the energy and the support and all the love that everyone is giving to each other," Rush explained.
The Broward Health 3rd Annual 'We Are Stoneman Douglas' Food and Wine Festival is benefiting Parkland Cares this year. Parkland Cares mission is to provide immediate and long-term funding and awareness for mental health counseling for the Marjory Stoneman Douglas shooting survivors, their families and the community-at-large.
Chef Rush tells us how Parkland Cares' mission aligns with his, "It's the same energy, the same mindset, the same heart. Everything that Parkland Cares talks about is what I stand for. It's about being caring and being impactful."
Rush said that the Parkland shooting in 2018 was "devastating" — but it taught him that mental health issues should not be taken lightly. Instead, we should show support to people that need it.
"People have to understand that you are an example to somebody. No matter who it may be — no matter if it's your family or it's a stranger, someone is looking for you as guidance. And we should all try to be that person of guidance," Chef Rush explained.
Over the last two years the Broward Health 3rd Annual 'We Are Stoneman Douglas' Food and Wine Festival has raised substantial money to help fund non-profit mental health and trauma organizations in Broward county, why do you think the event has had such success and impact?
"People that come here get to see a community that is caring, giving and understanding. There's no lack of transparency, there's no hidden agendas behind it — [the Parkland Cares team] just wants to support each other and give back as much as possible. You'll also be in a different environment where you can actually be with people you've never met, develop camaraderie, and just enjoy time with family members and friends," said Chef Rush.
To get your tickets to Broward Health 3rd Annual 'We Are Stoneman Douglas' Food and Wine Festival on Sunday March 15, 2020 at the Parkland Golf and County Club, click here.
*Note: Rush's responses have been lightly edited for clarity.