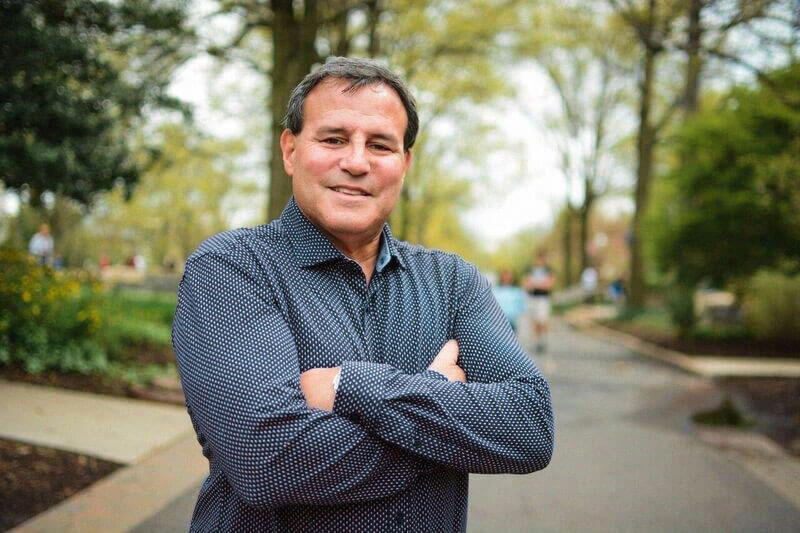 For Howard Dvorkin, success in business and philanthropy go hand-in-hand. He's a firm believer in paying it forward to help others and this belief is what drives Howard to play such an active role in supporting and leading nonprofit initiatives. Howard's desire to help the community found new purpose in 2017 with the news of the mass shooting at Marjory Stoneman Douglas High School.
As a longtime Parkland resident and a staunch supporter of mental health services, Howard recognized a critical need to provide long-term trauma counseling for the survivors of this tragedy. In the direct aftermath of the shooting, free counseling services were being extended to all students, faculty and families affected by the event. However, Howard knew extensive funding would be required, so that local mental health organizations could continue to provide ongoing support. This is what inspired Howard to partner with Stacey Udine and Pam Aks to found parklandcares.org. Howard's vision was to create an organization that could focus on driving fundraising efforts, so that mental health providers and counseling services could focus on their missions of helping those in need.
Howard is the Chairman of Debt.com whose mission is to reach the masses with debt solutions and personal finance education so they can live a better life. Debt.com is playing an active role in supporting all of the administrative, technical and marketing resources needed to support Parkland Cares. Through the years, Howard has been honored by many organizations across South Florida for his support of education and helping those in need. He is a founding member of The Cupboard which alleviates hunger in Broward County by soliciting, collecting, providing and, where necessary, delivering food directly to, and in conjunction with, all the agencies that service this diverse population. He was also named a 2014 Laureate in the Junior Achievement Business Hall of Fame, which honors community leaders who have achieved business excellence, vision and innovation while inspiring courageous leadership and community responsibility. He was as named Heavy Hitter of the Year by The South Florida Business Journal and is a two-time nominee for the Ernst and Young Entrepreneur of the Year Award. He has also been the recipient of the South Florida Diamond Award, which is an award that acknowledges outstanding individuals who exhibit exceptional leadership, and the Israel Bonds Commemorative Medallion for his good works for the betterment of the State of Israel.
Howard was appointed to the Executive Board of the United Way of Broward County due to his philanthropic contributions to the South Florida community. He is the former Chairman Elect for the Board of Directors of the Better Business Bureau of Southeast Florida, a founding member of the South Florida American Heart Association Board of Directors, a Board Member of Henderson Behavioral Health, a former Board Member of the South Florida Chapter of Junior Achievement and the Board of Governors of The H. Wayne Huizenga School of Business and Entrepreneurship at Nova Southeastern University. He dedicates his time to the National Leadership Council at American University and the Kogod School of Business inducted him into the prestigious 1923 Society at American University.
Howard graduated from the University of Miami with a Master's Degree in Business Administration and received his Bachelor of Science Degree in Accounting from American University. He is currently listed in the Marquis Who's Who in the Finance Industry and is part of the premier group of CPAs that are recognized with the Chartered Global Management Accountant (CGMA) designation.